Anne Fellner and Mathis Pfäffli
Swiss Art Awards
12 – 18 Jun 2023
Anne Fellner is a Swiss/U.S. artist based in Berlin and Zurich. Her genre-bending paintings navigate a broad field of styles and materials: from figuration to abstraction, from hard-boiled to hypnotic, from cinematic to plein-air. Drawing on a variety of techniques, the artist projects her signs and figures onto colourful, synthetic fabrics, allowing the textile's physical properties to set the tone.
"The three-part series Stadt-Land-Fluss and Relic explore sight lines within various spatial settings. In Stadt, the viewer shares the perspective with an almost life-size figure navigating urban space. In Land, the protagonist contemplates a pastoral landscape, while the viewer wanders through the composition. Fluss disrupts orientation, leaving any potential protagonists adrift. The underwater scene represents what is unseen and hidden, blurring the boundaries of figuration.
Lastly, Relic can be viewed in the direction of reading. The story's conclusive title and fluctuating legibility present the reader with the notion of disappearance."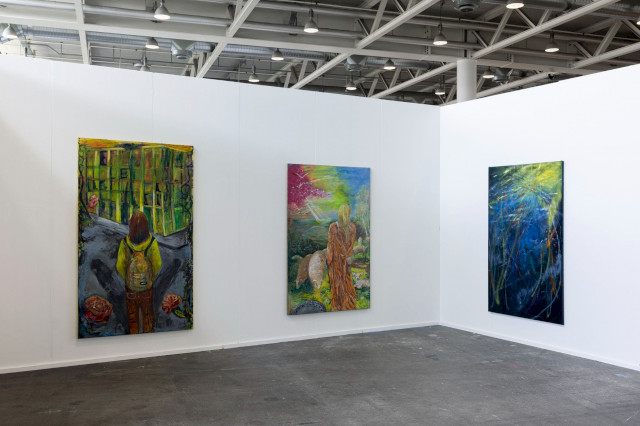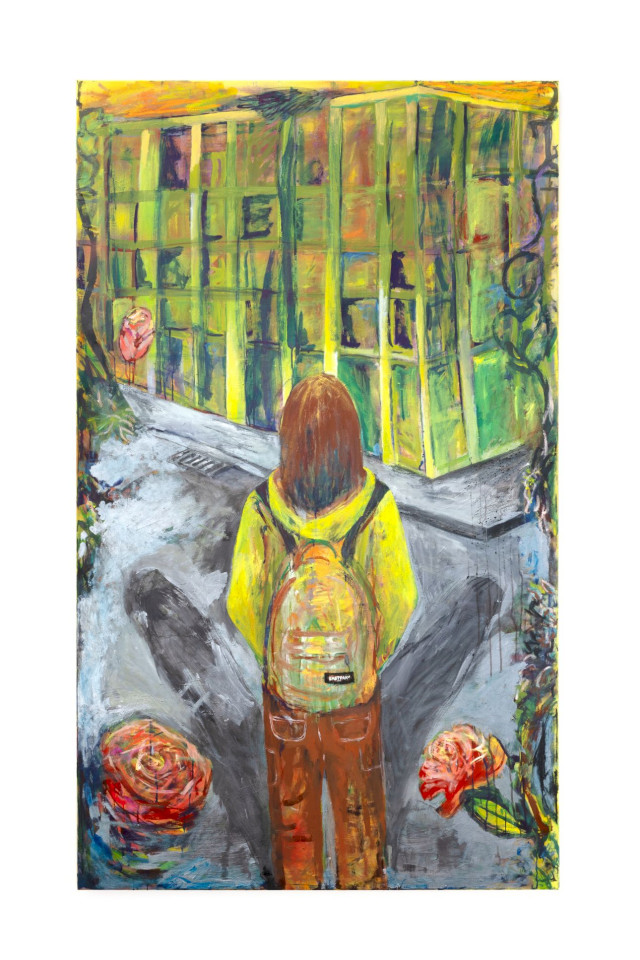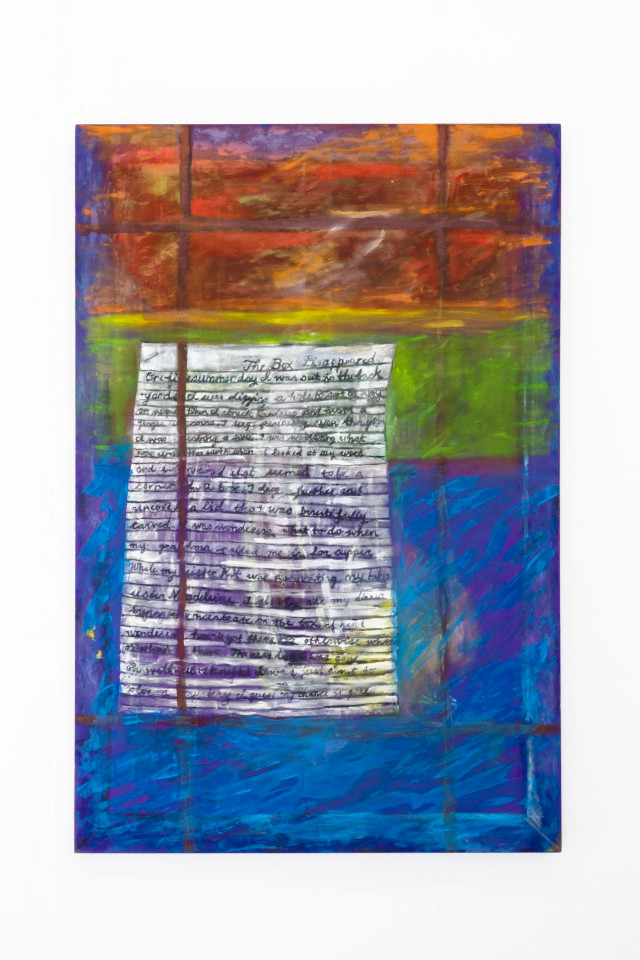 Mathis Pfäffli is a Swiss artist living in Zurich. His work meanders between drawing, object, installation. A told story can play a role, often you have to imagine the narratives yourself. The boundaries of the works are sometimes not easy to recognize, much frays at the edges and mixes with the existing.